Hello crafting friends, and welcome to our January challenge.
Thank you so much to everyone who participated in our last challenge. It's now time to announce our randomly selected prize winners.
You may display the following badge on your blog!
Please use the "CONTACT ME" button at the top to claim your prize.
***PLEASE MENTION WHAT PRIZE YOU WON***
You have 1 week to claim your prize.
*~*~*~*~*~*~*~*~*~*~*~*~*~*~*~*~*~*~*~*~*~*~*~*~*~*~*~*
Our Top Three winners, picked by our fabulous DT are:
Our wonderful and very generous sponsors for this challenge are:
(listed in alphabetical order)
**********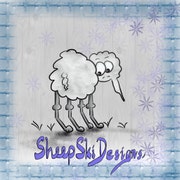 **********
Now let's take a look at what our fabulous team has created for your inspiration. You can click on their name to go to their personal blogs and get details about each project.
Pattie's Creations
Pattie's Creations
We would love for you to play along with us.
You have until 12:00 pm CST
on
There are a few simple rules you must follow:
1. You may only submit
THREE
projects per challenge.
2. Your project must be
NEW
- no back linking allowed.
3. You must link
DIRECTLY
to your blog post, not just your blog.
4. You must link back to our challenge on your blog post.
Good luck and thanks for joining us today!
We can't wait to see all your amazing projects!