Happy Wednesday fellow crafters!
Welcome to this week's challenge hosted by the Scrappy Gals.
The randomly selected winner from last week's challenge is:
Congratulations! You may display the badge below on your blog!
Please use the "CONTACT ME" button at the top to claim your prize.
***PLEASE MENTION WHAT PRIZE YOU WON***
You have 1 week to claim your prize.
~*~*~*~*~*~*~*~*~*~*~*~*~*~*~*~*~*~*~*~*~*~*~*~*~*~*~*~*~*~*~*~
Our Top Three Winners, picked by our fantastic DT members are:
Congratulations to you all!
This week the challenge is ...
Our wonderful sponsors for this challenge are:
Prize ~ 1 Digital Image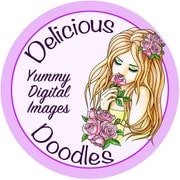 Prize ~ 4 Digital Images
And now for this week's inspiration provided by our wonderful Scrappy Gals team.
Using ~
Mischievous Meerkats
Using ~
Gello Giraffe Starry Night
Please be sure to check out the rest of our simple rules for participating in our challenge HERE.
You have until 12:00 pm CST on October 31, 2017 to play along with us.
Good luck, and thanks for joining us today! I can't wait to see all your amazing projects!