Happy Wednesday crafting friends.
Welcome to a brand new challenge hosted by the Crafty Gals.
I would like to remind you that as from this month,

Crafty Gals Corner Challenges has become a monthly challenge blog.
We will post our challenges on the second Wednesday of every month.
We're looking forward to seeing your beautiful creations, so we hope you will join us!
The randomly selected prize winner for challenge #197 is:
Congratulations! You may display the badge below on your blog!
Please use the "CONTACT ME" button at the top to claim your prize.
***PLEASE MENTION WHAT PRIZE YOU WON***
You have 1 week to claim your prize.
*~*~*~*~*~*~*~*~*~*~*~*~*~*~*~*~*~*~*~*~*~*~*~*~*~*~*~*~*~*~*

Our Top Three Winners, picked by our fabulous DT are:
#24 - Laughing Ducks
#94 - Nick's Scrap Shack
#110 - Susan
Congratulations to you all!
Below is the badge you may display on your blog.
Emboss It!
You may use any form of embossing on your project)!
Our wonderful sponsors for this challenge are ...
Prize ~ 1 Digital Image (non-colored)
Prize ~ 3 Digital Images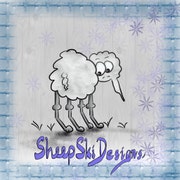 SheepSki Designs
Prize ~ 3 Digital Images
Our very talented DT has been busy creating lovely projects for your inspiration. Take a look ...
SheepSki Designs
Kitty Bee Designs
Kitty Bee Designs
SheepSki Designs
Polkadoodles
Kitty Bee Designs
SheepSki Designs
Polkadoodles
Polkadoodles
We would love for you to play along with us. You have until 12:00 pm CST on September 10th, 2019 to link your project to our current challenge
There are a few simple rules you must follow:
1. You may only submit
THREE
projects per challenge.
2. Your project must be
NEW
- no back linking allowed.
3. You must link
DIRECTLY
to your blog post, not just your blog.
Good luck and thanks for joining us today!
We can't wait to see all your amazing projects!